WeDu Provides Innovative Economic Development Strategy Solutions.
Do you need an ambitious strategy that differentiates and empowers?
We are an Economic Development consulting firm that works with public, private, and not-for-profit sectors with a focus on building strategic solutions for communities and organizations.
When being average isn't enough – reach out and connect.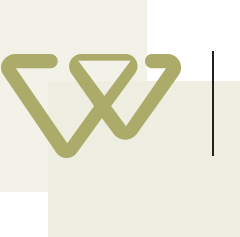 Communities Are the Heartbeat of Life.
It's in your community where family, friends, connections, and jobs all co-exist. Community is where we all dream. Our role at WeDu Consulting exists to help covert those dreams into reality with smart transformative strategies and pathways.
Find Out More About Us and How We Help Our Clients With Economic Development.
Introducing our founder and principal consultant, Wendy Dupley.
Wendy has over 25 years of innovative, strategic, and visionary leadership experience from her work across three continents and at all three levels of government. Her economic development work experience has been in both urban and rural settings, and across public and private sectors. This allows her to provide a unique balance of experience and perspectives to her clients.
Wendy served as President of The Economic Developers Association of Canada (EDAC) for three years from 2020 to 2022, and continues to serve on various boards and committees to current day. She is an award-winning professional for her work on multiple projects and initiatives. Awards include the 2013 Marketing Canada Award presented by EDAC, and the 2018 International Contributor Award presented by the Federation of Canadian Municipalities (FCM) for her work with Ukraine. She was named by US-based Site Selector publication, Consultant Connect, as one of the Top 25 Economic Developers in North America. A Certified Economic Developer, and a Certified Financial Planner by the Chartered Institute in the UK, Wendy understands the challenges facing leaders in community, economic development, and tourism organizations.
Wendy's specialized expertise in engagement, communication, and strategic-thinking, make her an invaluable economic development resource to help communities and businesses create pathways, and find solutions, to reach their fullest potential. Her work with communities has been recognized globally by the Intelligent Communities Forum at both the Smart 21 and Top7 level.
Our Services.
Let us help you find solutions for your organization through our service offerings below:
ECONOMIC DEVELOPMENT STRATEGIC PLANNING
WeDu Consulting encourages you to think big. We believe in ambitious, transformative economic development strategies that create pathways and solutions.
TALENT ATTRACTION AND WORKFORCE DEVELOPMENT
The global war for talent continues to heat up; competition is tough. People are your biggest asset. WeDu Consulting will help you develop your plan to differentiate, attract and retain the best and brightest skilled workforce.
ECONOMIC DEVELOPMENT RESEARCH AND ANALYSIS
Ready for stage one? The best economic development strategies have their foundation in research and analysis. We understand that evidence-based plans are critical. Trust, we have your back and can help you with this critical phase, providing you with recommendations for your next steps.
STAKEHOLDER ENGAGEMENT AND FACILITATION
Garnering input is critical and essential for creating pathways and solutions. That's why our approach is comprehensive. We ensure all voices are heard and their input valued. We do this through leveraging technology, running workshops, meeting with committees, facilitating focus group discussions, and having meaningful one-on-one conversations. The approach and plan are pre-approved and tailored to the scope of work, which is unique to each client and each community.
GOVERNANCE
Good governance doesn't happen by chance, it's the foundation for future success. We believe that governance is not about being bureaucratic – done right, it's an enabler. Want us to review and provide some pointers or even design some policies and procedures with you?
Why WEDU CONSULTING?
Find out why we're the "go to" consulting firm when it comes to Economic Development, growing your community, or transforming your business.
What Others Have to Say
"I worked with Wendy on the Dynamics 365 customer engagement implementation project at the City of Maple Ridge. Wendy's vision, and passion to business development were instrumental to the project's success. She offered an impactful perspective, direction, and with her industry insight, we were able to align the opportunity management process with the department of Economic Development goals. It was a pleasure working with you Wendy, thank you!"
Bilal Tamemi
MicroSoft
"Having worked with Wendy on development of significant community strategies, what Wendy offers to communities is an ability to build bridges – with a personable style and 'get it done' approach – needed to gain the commitments required to bring plans to life. Plans are just paper. Wendy recognizes it takes people and culture to translate ambition into action. All while also embracing both the power of the disruptive and the practicality of the pragmatic needed to develop outcomes that are transformative. Wendy is rare as a person who can help communities step beyond what they think is possible."
Chris Fields
Principal, Rynic
"Wendy initially approached our agency in 2015 after seeing an article I published on LinkedIn. She was looking for an agency to help with brand strategy and a roll-out of a completely new brand identity for the City of Abbotsford Economic Development department. Fast forward 5 years and several project engagements later, I must say that Wendy is one of the best clients we've had, and a pleasure to work with. She truly understands the nuances around the client/agency relationship and knows how to achieve the best results for her organisation.
What makes Wendy such an impressive person and executive is her combination of personality, creativity, vision, and ability to deliver results. She truly is an impressive person and it's been a pleasure supporting her branding initiatives. I look forward to supporting her for many more years to come and I highly recommend her as a highly qualified economic development executive."
Todd Ostrowercha
Original Ginger
WeDu Consulting Has a Proven Track Record.
Here are just a few of the amazing clients we've worked with: